Urban cycling is shooting up in popularity, and has been in recent years. It is one of the greenest and healthiest ways to get around the city. More people are cycling to work now than ever before, because of the rising prices of gas and insurance.
Indeed, it is far cheaper to simply get a bicycle than a car. With an automobile, you would be bogged down in extra costs. This includes fuel, insurance and even parking. We don't have to worry about any of this when we ride bikes in the city. However, bike insurance is still a great option.
When you want to buy a road bike, there are many things you need to consider. Brand aside, there are factors like build quality, fit and design, all of which are crucial to having the best ride. Urban biking is a great way to improve your health, and meet some amazing people in the process.
There are a few steps to choosing the best road bike for yourself. Each bike brand has a different style of road bike, and different people will be attracted to different types. This is why it is so hard to say that any one brand is the "best". Instead, you will have to pick the brand best suited to you.
How to choose the right bike for you
When picking a road bike for you to ride on the streets or on tours, there are a few questions you need to ask yourself. Picking the bike that suits you is very important for you, as you will have to live with it for quite a long time. Don't immediately go for the brand that has been rated highly by friends. What suits your friends may not suit you nearly as well.
Here are a few quick tips to picking your perfect road bike. If you follow these properly, you should be able to choose a bike you will be very happy with indeed. As a general rule for buying a road bike, try not to go for a department store brand. These are of much lower quality than the more expensive brands.
You first need to know for sure what type of terrain you will be riding on. Urban cycling doesn't mean that you are always going to be on asphalt roads after all. Certain parts of the city have cobbled streets, as well as pavements and even dirt roads sometimes.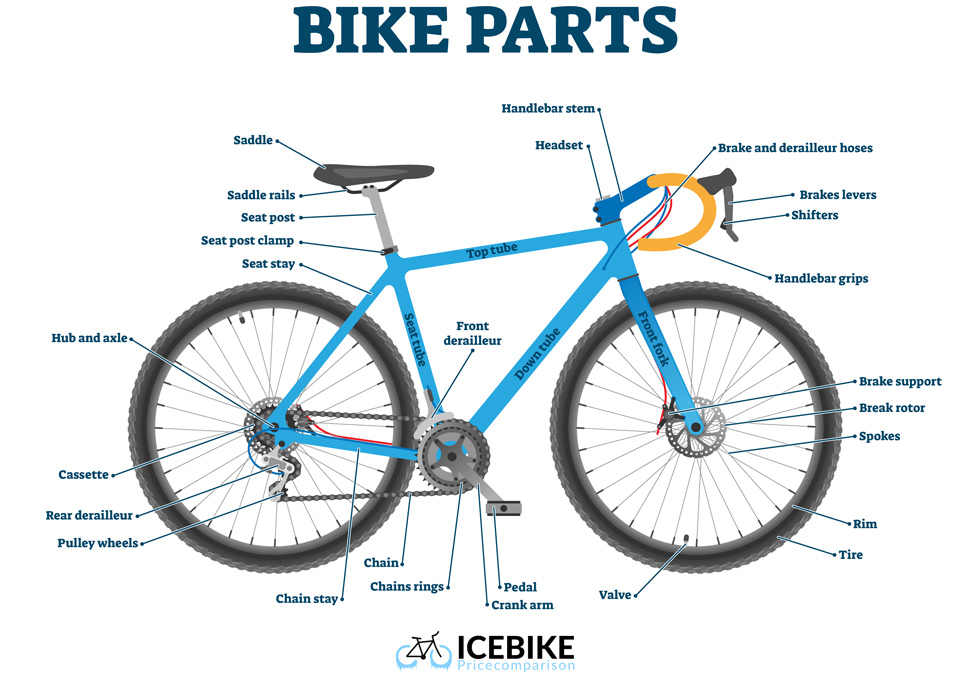 However, for the most part you are going to be riding on the pavements. Unless there is a bike lane on your street, you shouldn't ride on it. There are too many accidents on the roads today because cyclists simply aren't that visible to drivers.
Weight
The most distinguishable feature about road bikes is that it is light. Road bikes are made for versatility on congested city streets, so the materials used for the frame, wheels and accessories are generally very light. Although steel is still used for some road bikes, aluminum and titanium are far more popular.
Aluminum
At present, most road bikes that cost under $1500 are made with aluminum frames. This is a great material for building bikes because the frames that are built are stiff and lightweight. The better brands of road bike use butted frames (which mean that the thickness of the frame varies down its length).
When frames from top manufacturers like Columbus are used, stickers are usually present. These command a lot more respect than unmarked frames. Of course, bikes made with these frames also ask for a higher price.
Steel
Steel was the first bike frame material that was used after wood. Right now, it isn't used in a lot of bikes because it is heavy. However, many custom bikes have steel frames, and most of these are used for touring. On long tours there is less demand for a lightweight frame.
Titanium
Titanium is one of the more premium materials used on road bikes. Since it is difficult to shape and mold into the perfect shape, it has always been pretty expensive. However, buying a road bike with titanium in the frame makes for a far more luxurious ride.
Better bike brands use more premium materials. All materials can be bad if they aren't used well. This is why the brands that have good designers quickly become the best. Indeed, some of the designers out there are so good you would probably be able to buy a bike with a wooden frame and love it.
Carbon fiber
Once the epitome of expensive bike frame materials, carbon fiber bikes can now be found at prices lower than $1200. However, these are meant purely for speed, not endurance, so make sure you don't take your carbon fiber road bike over rough terrain!
Size
This is very important. If you have owned a road bike before you know just how crucial the right size of bike is. Good brands have bikes of a range of sizes in their lineup. Everyone has a different body shape. This is why some brands offer options such as customizing the frame size and ride height before purchasing.
The best bike for you would be one in which you can stand over the frame with around two centimeters between the tube and your crotch. If the two touch, this isn't going to be a good bike for you. Picking the wrong size would result in complications like health issues.
Components
One of the best way to tell a good brand of bike from a generic one is to look at the group sets of components. For example, the gearing system. Typically great brands of these components include Shimano and SRAM.
If you see road bikes up for grabs with either of these brands, or some other famously high rated brands in their components, you are definitely going to be in for a great ride.
Wheels
The wheels on the bike go round and round, round and round. Children's nursery rhymes aside, the wheels are a very important part of the road bike. As you already may know, these bikes are intended for asphalt roads, meaning that they are usually of a large diameter.
The wheels on a good road bike are usually made of a material that is both strong and lightweight, like carbon fiber. They are typical thin, in order to allow for far better aerodynamics. When you are looking for a good road bike brand, consider the wheels if you are going to be competing a lot. You won't need them much if you're a casual cyclist.
Pedals
How do you recognize a great brand of road bike? Simple. Make sure that they are being sold without pedals. This may seem strange to you, but it because the leading brands like Trek know that their riders may already have a pedal system they prefer.
For example, you won't want to be paying extra money for a Shimano pedal system when your favorite brand is Speed play. When choosing pedals, look for lightweight, low-friction cranks for a smoother ride.
In addition to these, there is also the matter of brakes and levers, all of which are part of the components of any good bike. You may want to ensure that all of these are top notch, to know for sure that you are getting the best bang for your buck.
The classes of road bikes
Of course there are classes for road bikes. You can't expect all of them to be of one type only, can you? No, there are a few different classes. Some bike brands make them both, while some specialize in just one. Either way, your choice of bike is going to be dependent on the style of bike you want.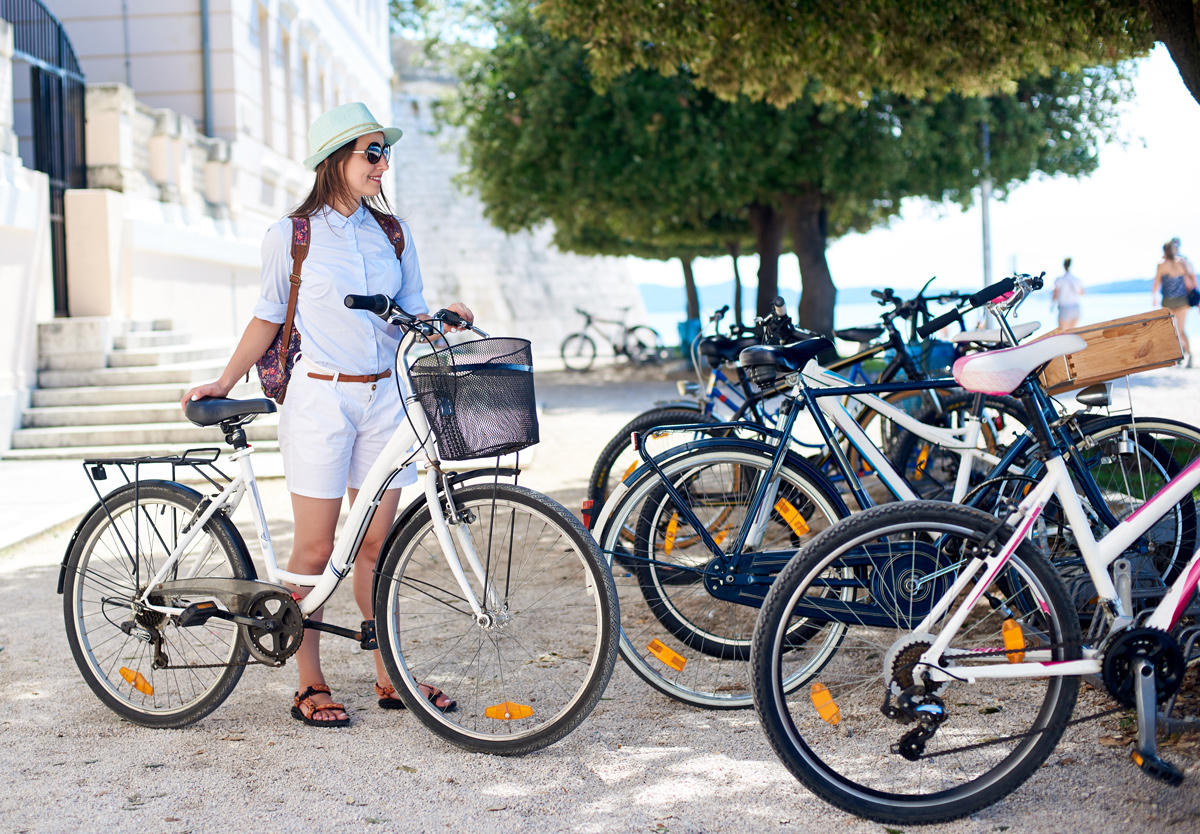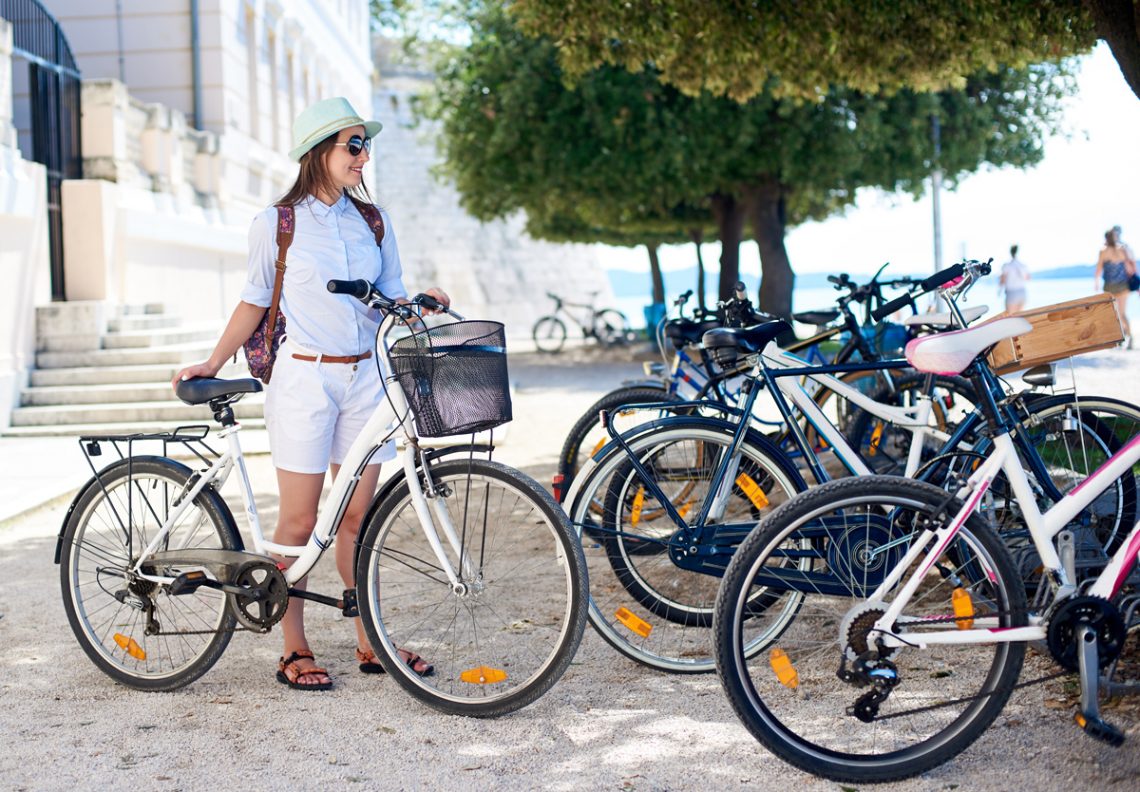 There are road bikes with drop-bar handlebars. These are made for the fitness enthusiasts who value speed. The handlebars allow you to lean down and slice through the air more effectively. There are made for urban racers.
In addition there are some fitted with mountain bike-style straight handlebars, for a more casual, upright cycling position. These are preferred by commuters in general, because of the more relaxed form of riding that it offers.
In addition to this you can always choose between getting a fixie or a gear bike, and between disc brakes and other types. In general, a commuter would pick a gear road bike with normal V-brakes, but that changes from person to person.
The 50 best brands of road bike
All of these, including the design, materials, components, size and even the drivetrain are important, and a good brand of bike usually has the best in class of each. Each of these has been considered very carefully in our selection of the top 50 road bike brands this time around.
However, the world of bicycles is always changing as new advances are made into the engineering and design of the bicycle. For something that has been around for over a century, it is shocking how there are still major improvements to be made. Because of this, these 50 brands may not be the best any more, in a year or even a week. For now, here are the top 50:
Cannondale Bicycle Corp.
– Started in 1971
– Location: United States
Giant
– Founded: 1972
– Location: Taiwan
Trek
– Founded: 1976
– Location: United States
BMC
– Founded: 1986
– Location: Switzerland
Pinarello
– Founded: 1952
– Location: Italy
Scott
– Founded: 1958
– Location: Switzerland
Colnago
– Founded: 1952
– Location: Italy
Cervelo
– Founded: 1995
– Location: Canada
Specialized
– Founded: 1974
– Location: USA
Bianchi Bicycles
– Founded: 1885 (World's oldest operating bike company)
– Location: Italy
Fuji
– Founded: 1889
– Location: Japan
Look
– Founded: 1951
– Location: France
Felt Bicycles
– Founded: 1994
– Location: USA
Canyon
– Founded: 2002
– Location: Germany
Merida
– Founded: 1972
– Location: Taiwan
LaPierre
– Founded: 1946
– Location: France
Orbea
– Founded: 1931
– Location: Spain (Largest bike manufacturer in the country)
Planet X
– Founded: 1990
– Location: UK
Ridley Bikes
– Founded: 1997
– Location: Belgium (Market leader in Belgian racing bikes)
Wilier
– Founded: 1906
– Location: Italy
Comtat
– Founded: 2009
– Location: UK
Argon 18
– Founded: 1989
– Location: Canada
Eddy Merckx
– Founded: 1980
– Location: Belgium
Cinelli
– Founded: 1948
– Location: Italy
Whyte
– Founded: 1994
– Location: UK
Cube
– Founded: 1993
– Location: Germany
Time
– Founded: 1987
– Location: France
DeRosa
– Founded: 1953
– Location: Italy
Storck
– Founded: 1989
– Location: Germany
Litespeed
– Founded: 1986
– Location: USA
Eastway
– Founded: 2013
– Location: UK
Pearl
– Location: Germany
Norco Bicycles
– Founded: 1964
– Location: Canada
Guru
– Founded: 1993
– Location: Canada
Raleigh
– Founded: 1888
– Location: UK
GT
– Founded: 1972
– Location: USA
Parlee
– Founded: 2001
– Location: USA
Boardman
– Founded: 2007
– Location: UK
Jamis Bikes
– Founded: 1990
– Location: USA
Genesis
– Location: UK (Owned by Madison)
Azzurri
– Location: Italy
Polygon
– Founded: 1989
– Location: International (SEA)
Opus
– Founded: 2000
– Location: Canada
Condor
– Founded: 1948
– Location: UK
Endorfin
– Location: Germany (Late 2000s, bespoke bike maker)
Stevens Bikes
– Founded: 1990
– Location: Germany
Kona
– Founded: 1988
– Location: USA
Malvern Star
– Founded: 1902
– Location: Australia
EMC
– Location: New Zealand
Fondriest
– Location: Italy
Read also: 30 Best Bike Brands
Bikes from around the world
When picking brand, be sure to do your research and consider your budget! You don't want to pay thousands of dollars for a bike you will only use for commuting to and from work every day! Make sure you know exactly what your needs are and pick a brand priced on that.
As you can see, these bike brands are of different ages and locations. All of them have been highly rates by their users. However, they can change in ranking in a few seconds. If you have experienced a brand of road bike that you believe should be on this list, you should definitely send in your review, so that the list can continue to be updated!
Also Read: