We may earn commission from links on this page, but we only recommend products we love. Promise.
16 Insanely Good Vegan Ice Creams You Won't Believe Are Non-Dairy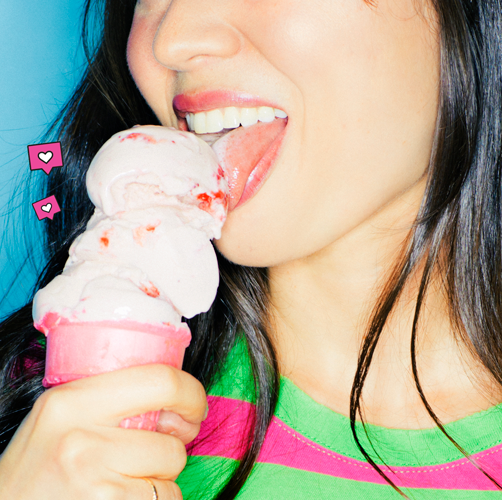 Cutting out dairy can look like one intimidating feat—especially considering how cow's milk tends to be a core ingredient in all of our fave foods. (See: mac and cheese, grilled cheese, cheesecake! I could go on...) So when we choose to stop eating dairy (whether that be for health or otherwise personal reasons), that means we have to abandon any and all things that contain butter, yogurt, or cheese, right? Wrong!
If you're lactose intolerant or have elected to live the non-dairy life, you're in luck. The powers that be have concocted various vegan "dairy" options—including vegan cheeses and soooo many different types of plant-based milk alternatives. Not to mention, there's an abundance of delicious non-dairy ice creams out there—and I'm here to introduce you to them.
No, you don't have to be vegan or lactose intolerant to try out these dairy-free ice creams (though let's be real: It can be nice sometimes to cool it on the creamy front for a little bit—I'm looking at you, Unexplained Tummy Ache), especially when they're as good as the real thing. So go ahead and indulge in some seriously delicious vegan ice creams. I've rounded up 16 of the best need-to-know non-dairy ice cream brands for you, below. (You're welcome!)
This content is created and maintained by a third party, and imported onto this page to help users provide their email addresses. You may be able to find more information about this and similar content at piano.io