IceBike.org is a labor of love. A love of bikes and all kinds of cycling.
IceBike has been a trusted resource for cycling enthusiasts since its inception in 1998. For over two decades, we have been providing our readers with informative how-to articles, ranging from tips for beginners to advice for pro cyclists and ice biking aficionados. Depending on where you end up on the site, you can read about long-distance bike touring, the history of cycling, and of course browse our in-depth bike reviews and price comparison.
Originally the site was only about ice biking and cycling in the winter (that's why it's called Icebike.org…). If you want to know everything there is to know about ice biking, you should check out this intro and this collection of blog posts.
We take pride in promoting the numerous benefits of cycling for health and the environment while supporting advocacy efforts within the cycling community. So if you're looking for reliable and engaging content on all things biking-related – look no further than IceBike!
Our History and Expertise
IceBike was founded in 1998 as a resource for everything Ice Biking and and Winter Cycling, As we grew, so did our passion for all things related to cycling, prompting us to expand our content to serve bikers of all levels – beginners through pros. Our aim is to consistently offer informative, high-quality articles that inform while simultaneously encouraging engagement.
We have always operated with a small team of dedicated cyclists who work tirelessly towards sharing their extensive knowledge with a global audience. Our early days remain incredibly inspiring as they remind us why we embarked on this journey – for the love of transformative power that comes with cycling.
Presently recognized globally as an accomplished source of biking information, we are proud of how far we have come and look forward to continuing our mission: providing quality content that educates, inspires and supports fellow members within the cycling community.
Our Team Of Experienced Cyclists And Writers
Our team at IceBike is comprised of experienced cyclists and talented writers who are passionate about biking. Our writers have years of experience covering everything from the latest bikes to cycling tips for all skill levels. They bring their love for biking to every article they write, ensuring that our content is not only informative but also engaging.
We take great pride in our research process as well, with each article being thoroughly vetted by our experienced team members to ensure accuracy and timeliness. We understand the needs of bike enthusiasts and work hard to deliver high-quality content that caters to everyone from beginners to seasoned pros. Whether you're seeking advice on how to choose the best bike or looking for tips on long-distance touring, our team has got you covered!
We are a team of 8 peoples located in the United States, Canada, Europe, Japan, Bangladesh, and Sri Lanka.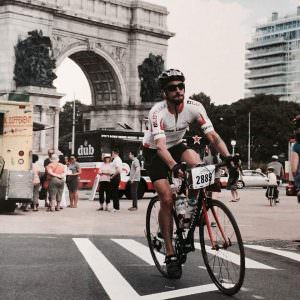 Rhodes is a writer, social justice advocate, and passionate cyclist. He primarily spends his time in the saddle commuting or riding multi-day, self-supported tours, and volunteers time-wrenching at his local bike coop. 
In 2016 he plans to ride as a team captain for the AIDS Lifecycle Ride and welcomes interested readers to make a donation today to help end HIV.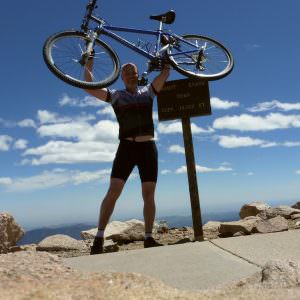 After years of racing and teaching cycling in Oregon and Colorado, Paul is adjusting his life-work balance by enjoying the responsibilities of being a stay-at-home dad, while cycling everywhere the North VA and DC area allows.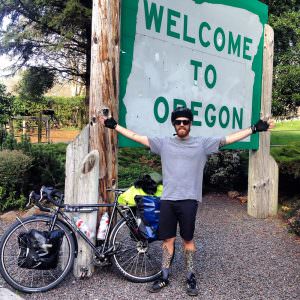 Biking has been my main mode of transportation for about 9 years now. I love all kinds of biking especially touring. I love helping people find the bike that is right for them and I manage a bike rental shop in Portland, Oregon, USA.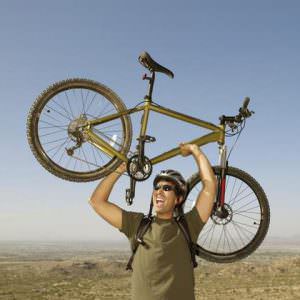 Having got off the mountain trails a few years ago, I spend most of my leisure time cycling everywhere I can possibly go. The days of competition are gone, yet I still manage to see everything there is to see in my area. Bicycles are in my blood, and it will be for the decades (hopefully) to come.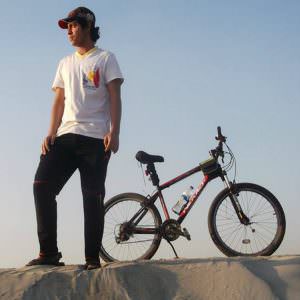 Avi lives in Dhaka, Bangladesh and loves biking around in the city. Starting with a road bike, he now rides a hardtail mountain bike. It's been a great pleasure for him to tour the beauty of nature on his bike.
Besides working as a freelancer, he makes his adventures with some local bicycle communities/groups twice a week.
 
Research and Accuracy
We're dedicated to delivering accurate and trustworthy information. We understand that reliable insights are crucial for cyclists and enthusiasts, enabling them to make informed decisions throughout their cycling journey. That's why we thoroughly fact-check our articles, ensuring our content is both informative and dependable.
Our experienced cycling writers, diligently gathers data from credible sources before publishing any content. This commitment to rigorous research helps us maintain a high standard across all our articles, providing true value to our readers.
As a cyclist or enthusiast, having access to accurate information on the biking industry, new products, trends, and more is essential. You can count on IceBike as your trusted resource for all things cycling-related, whether you're a beginner or a seasoned pro seeking insider knowledge.
Our Mission And Values
At IceBike, we empower cycling enthusiasts and newcomers alike to embrace the thrill of the ride while unlocking a world of health and environmental benefits. We help you navigate the world of cycling, equipping you with the knowledge to make informed decisions and discover the perfect bike tailored to your needs. Unleash your greatest potential, pedal by pedal, as you journey towards a healthier, happier, and more sustainable lifestyle – all without the roadblocks of traffic, pollution, and uncertainty.
Embark on your unforgettable cycling adventure today with IceBike, where passion meets purpose, and every turn of the wheel brings you closer to a greener future.
Supporting The Cycling Community Through Advocacy And Activism
W're passionate advocates for the transformative power of cycling, a pursuit that combines personal well-being, environmental stewardship, and community engagement. Our dedicated team is committed to advancing the cause of cycling as a sustainable mode of transportation and tirelessly works to promote safer, more accessible bike infrastructure.
We firmly believe that the joy of cycling should be available to everyone, transcending barriers of background or income. In our quest to make this vision a reality, we collaborate with local organizations and initiatives to enhance bike accessibility and foster vibrant, bike-friendly communities.
Our ultimate goal is to inspire a new generation of cyclists to embrace this rewarding lifestyle, while actively participating in the collective effort to build a better, more connected world through activism and outreach. We invite you to join us on this exhilarating journey towards a healthier, greener, and more united future.
Connect With Us
Connect with us through our social media links (Facebook and Twitter), subscribe to our newsletter for the latest updates and opportunities, or reach out directly through our contact us page. We welcome collaboration and partnership opportunities from bikers, bike enthusiasts, and bike buyers alike.
Subscribe To Our Newsletter
Stay in the know with all things cycling by subscribing to our newsletter! You'll receive exclusive access to the latest how-to guides, bike reviews, and insider tips from experienced cyclists. Our newsletter is perfect for bikers of all levels – whether you're new to the game or an experienced cyclist.
In addition to valuable information about cycling and ice biking delivered straight to your inbox every month, you'll also have chances to participate in giveaways and special promotions. Join our vibrant community of bike enthusiasts today by subscribing!
Opportunities For Collaboration and Partnership
Collaboration is at the heart of what we do at IceBike. We believe that working together with like-minded individuals and organizations is key to promoting cycling and making it accessible to everyone. If you're interested in partnering with us, we'd love to hear from you! Our partnerships range from sponsored content, product reviews, giveaways, and more. Drop us a line through our contact page and let's see how we can work together.
We also welcome opportunities for collaboration within the cycling community. Whether it's participating in advocacy efforts or supporting local bike events, IceBike is committed to contributing to the growth of cycling culture worldwide. Get in touch if you have ideas for collaborative projects that align with our values and mission.
Copyrights, cookies, and legal stuff…
Most of the pictures on Icebike.org have been sent in by other cyclists, brought from an online stock photo service, or taken with our own cameras.
Please email me if you think we are using an image without proper permission. If you send us an email, we will fix the mistake as soon as possible and give you proper credit or remove the image.
Please also remember that your life is your own responsibility. We are not responsible for how you live your life and neither are Icebike.org, the sites we link to or anyone else.
If you are using Icebike.org etc., you have understood that using the site is your own responsibility etc.
Please also be aware that Icebike.org is using cookies in the same way as most other sites on the internet do it. Icebike.org uses cookies to track how the site is being used, so I can improve it and make it better for everyone. More legal details.
Icebike.org is a participant in the Amazon Services LLC Associates Program, an affiliate advertising program designed to provide a means for sites to earn advertising fees by advertising and linking to Amazon.com.